Rentals Reservation Performance Mountain Bikes
Aspen Velo has high performance mountain bikes available for for rental by the hour, day or week. Get out there and enjoy the mountains!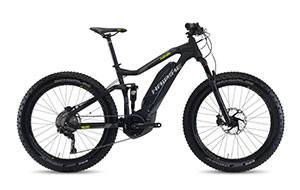 Performance mountain E-bikes
Performance mountain bikes are fully suspended and ready to take you on our trails with style and performance. While not allowed on single track for the time being, they are welcome on all dirt roads. With bikes from Haibike & Emotion you won't be disappointed!
4 hours $65
24 hours $100
Week $500
We are proud to add Electric Assist Bikes to our rental program. These look like and are very similar to our comfort bikes. They will climb any hill with very little effort on your part and the battery charge will last for at least 30 miles. Please note that as of now they are not allowed on any single-track back country rides. But they are one heck of a lot of fun.
4 hours $65
24 hours $100
Week $500
We have an excellent mix of all carbon road bikes from Storck, Merkx, and Fuji to cover both mechanically shifting and new electronic shifting bikes. If you have a preference on the type of bike you'd like to ride, please leave a comment in the 'Comments' section on your reservation form. Whatever you select, you will have a bike ready to climb the beautiful rides surrounding Aspen.

For riders planning to use clipless pedals, we recommend bringing your own shoes and pedals or confirming pedal-only availability with us.
4 hours $65
24 hours $100
Week $500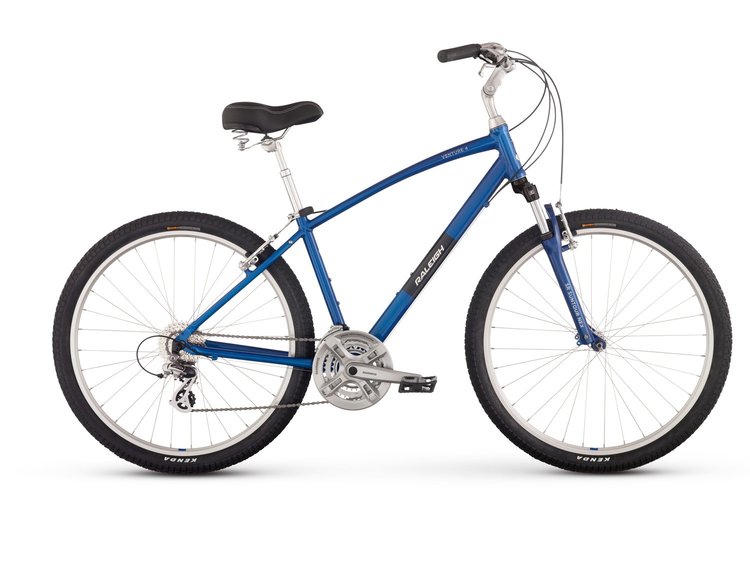 Comfort bikes feature an upright riding position and super-cushy saddles along with a full compliment of gears. Ideal for around town and bike-path riding in style and comfort.
2 hours $23
4 hours $33
24 hours $43
Week $170
Month $300
We offer a full range of bikes for kids to pedal on their own as well a Trail-a-Bikes that attach behind mom or dad's bike, as well as trailers for the little ones.

2 Hours $18
4 Hours $25
24 Hours $33
Week $120
Month $170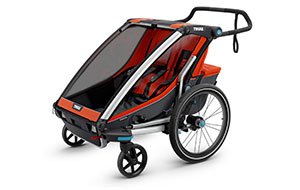 We stock Chariot / Thule Carrier brand trailers. Your child's comfort is assured with climate control venting, padded seats and the smooth ride of Chariot Adjustable Suspension.

2 Hours $23
4 Hours $33
24 Hours $43
Week $170
Month $300